#30: Solaris and Solaris
---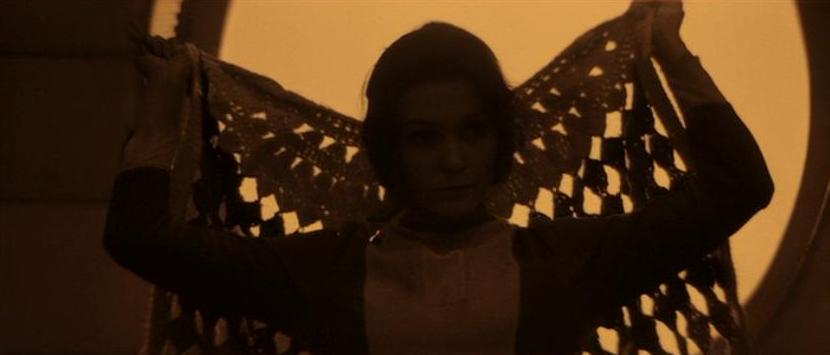 1972 (USSR, 1972; dir. Andrei Tarkovsky; scr. Fridrikh Gorinshtein and Andrei Tarkovsky; cin. Vadim Yusov; with Donatas Banionis, Natalya Bondarchuk, Anatoli Solonitsyn, Jüri Järvet)
IMDb // My Page // Leave a Comment

2002 (USA, 2002; dir. and scr. Steven Soderbergh; cin. "Peter Andrews"; with George Clooney, Natascha McElhone, Jeremy Davies, Viola Davis)
IMDb // My Page // Leave a Comment

I think of the cinema less as an artform that "depicts" and more as an art that produces: images, meanings, concepts, resonances, desires. One relishes moments when the movie screen acts as a mirror, especially if those moments are rare. If you belong to any group that is accustomed to very few or very skewed portraits of itself in the culture, then the cinema's capacity to reflect your image back to you and to circulate that image to other audiences (you really do exist!) is an exhilarating endowment of the art. The documentary facilities of the camera, the bulb, and the microphone are of course magnificent, but even when the cinema is at its most explicitly "real," I am of the camp that insists on seeing a vision of life, a situated perspective, an implicit and active poetry of the moment rather than a quadrangular frame thrown around a pre-existing picture. I'm no enemy of realism; I know how much can be lost sometimes when we deny or abstract the reality of what we are seeing; but all other things being equal, my favorite and, to me, the most exciting way to think about movies is through this generative model. The cinema is a factory of novelty and fantasy, even when its raw materials are shards of the existing world. And that's why Solaris offers my favorite meta-reflection in movies of what the movies are: dream-planets, sentient galaxies, impossibly faraway places that we only explore insofar as they are already exploring us, fiddling with our psyches, plucking the strings of our feelings, hitting us where it hurts, stroking us with consummate tenderness, yielding up the impossible in the paradoxical form of the recognizable, the remembered, the beloved.

Apologies if I'm getting ahead of myself. Solaris is the story of a psychologist in the future who is dispatched by earthly authorities to a space station whose three-person crew has stopped communicating with homebase. When the envoy arrives, he finds that one of these officers has died. The two surviving crew members are spooked and cryptic about recent events. Soon, the psychologist discovers his own wife on board the ship, which is confounding because he cannot explain how she got there, and even more confounding because she's supposed to be dead. He responds by obliterating her, at great pain to himself, because this woman can only be an impostor, a synthetic, and she surely has something to do with the space crew's object of study, the strange planet Solaris, which evinces the traits not of geochemical matter but of a life-form. As the astonishing data from Solaris persists, the avatars of the psychologist's late wife continue to appear, and his crewmates, subject to their own supernatural visitations, must grapple with a plan of action. That's a lot of plot précis, but what excites me about the serial versions of Solaris—replicated but nonidentical texts, like the undead lovers generated by Solaris—is that they confront this shared material with such excitingly disparate emphases. Stanislaw Lem's brilliant, compressed novel is at its most gorgeous when describing the uncanny, colloidal surface of Solaris and the molten excrescences it continually produces. These pillars and plumes are part of a continuum with the more richly elaborated, anthropomorphized creations that Solaris deposits so traumatically among the astronaut crew and paragonal, too, of larger, troubled boundaries between subjects and objects, lives and things. Andrei Tarkovsky's film, made eleven years after Lem published his book, underscores the philosophical and especially the theological implications of Lem's scenario; the scientists debate these sorts of ramifications, amassing intellectual and spiritual unrest while the consecutive embodiments of Hari, the protagonist's wife, battle with rasher, more poignant forms of self-conscious agony, culminating in her repeated suicides. The metaphysical arguments, as willfully slow as the lengthy shots and the deliberative camera movements, always transfixed me in Tarkovsky's version; the implied dichotomy of men's mental anguish versus women's bodily suffering rather less so, though Tarkovsky evinces deep sympathy all around. For me, though, the real calling cards of his movie are the haunting variegation of color palettes and stylistic techniques, the solemn and majestic beauty of the widescreen images, and the penchant for filming Earth and the space station in comparably alienated ways. He had me at the undulating, underwater fronds that Kris Kelvin, the scientist, is so morosely scrutinizing in the opening sequence, though the disorienting edits obscure whether Kris really does see them or if the camera possesses its own, Solaricist consciousness. Solaris was Tarkovsky's least favorite of his films, and superb as I believe it to be, I can see that he hasn't integrated the work as fully as he might have, and that some of the longueurs don't feel as motivated as they could. Still, I like watching this master of imagery wrestle with the problems of creation and perception (more accessibly than he does in Mirror), and I relish, perhaps perversely, the aroma of frustrated reaching that seeps out of the characters' relations to their own experience, and occasionally out of Tarkovky's relation to Lem's heady material. One genius works to touch another, and the results are mostly exquisite, but the restless, difficult space between them is almost as compelling.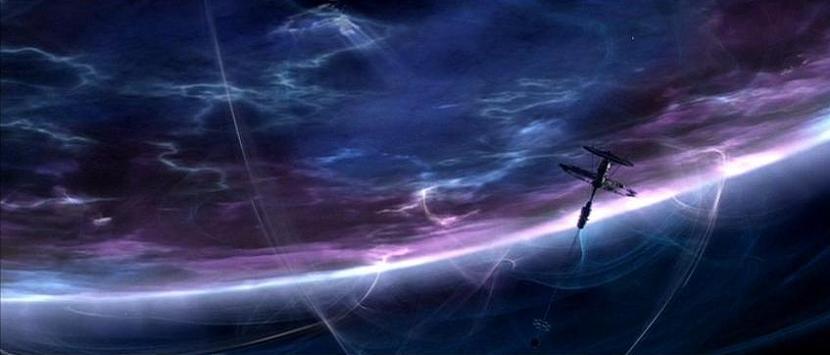 Steven Soderbergh's Solaris is a vexed project within his filmography, too, but not for the same reasons. Its box-office failure cast a quick chill on the high-flying commercial career he had jump-started at the outset of the decade, and more problematically, it augured poorly for anyone else's hope of using major studio money for such a brainy, oblique, meditative approach to the interstellar genre of popular cinema. As with the Tarkovsky, but again in a different way, Soderbergh's movie falls short of providing total satisfaction. Natascha McElhone's Rheya bespeaks too many clichés of the unstable Woman on the Verge, and though McElhone's essential aura of remoteness makes her a canny choice for the part, it doesn't always spark with George Clooney's Chris, a character who has been interestingly shorn of the usual Clooney charm (but with it, more riskily, the baseline Clooney charisma). The concluding psychotrope of images are a bit too besotted with its own non-linearity, and a submerged thematic about abortions and star-children dampens a film that otherwise demonstrates such fastidious, high-wire discipline at shining warm, romantic light on philosophical horror and at filtering a lover's nostalgias and regrets through the cold sieve of blue tints and sharp, rectilinear lines. As in the Tarkovsky, the alternations among color schemes—umber and gold, aqua and grey—follows broad patterns that it sometimes disrupts; unlike the Tarkovsky, Soderbergh's version is freeze-dried into fewer than 100 minutes, more generous with affect, and so sunken into Chris' psychology that his face is often the only object in perfect focus. That Soderbergh even attempts, much less achieves, such a dexterous adventure in depth of field while serving as his own cameraman and adhering to a widescreen frame is even more thrilling to me than the fact that he attempts, much less achieves, such a literally heady conception in the guise of a holiday-season sci-fi thriller, which audiences quickly divined that Solaris wasn't. Less clear is whether audiences have learned that Solaris '02 has so much to offer—a lambent rather than a plastic or liquid planet, an insinuating Cliff Martinez score, a fabulously succinct futuristic set design, a taut supporting turn by secret weapon Viola Davis. When I teach it, virtually none of my students has ever seen it, obedient as they have been to poisonous word of mouth. No matter how many film-types cite Solaris as their favorite Soderbergh picture or as one American highlight of a very good year in world cinema, it has a tough time earning its due. Solaris, like Solaris, is always re-producing, always sparking imaginations, and always making someone deeply unhappy: the characters, the filmmakers, the audiences. This blend of the glorious, the self-defeating, and the ever-elusive (will someone else attempt Solaris?) has no real peer that I can think of among other nested sets of novel, movie, and remake, and while I can't quite go as far as Steven Dillon does in positing Solaris as the key to all contemporary cinematic mythologies, I can fully appreciate his enthusiasm along with his eloquence. All three texts, and the sum of them even more than the spectacular parts, make you want to think, feel, say, or essay something grand. You might fail; your failures might come back, literally, to haunt you; but nowhere, not the home you left nor the imagined destination you never quite reached, ever looks the same after you've tried.

---