Wildlife
First screened in November 2018
---
Director: Paul Dano. Cast: Ed Oxenbould, Carey Mulligan, Jake Gyllenhaal, Bill Camp, Zoe Margaret Colletti, John Walpole. Screenplay: Paul Dano and Zoe Kazan (based on the novel by Richard Ford).
---

Twitter Capsule: I veered dramatically on this, ending up mostly impressed, save for the two star turns. Oxenbould, images, tone all great.

VOR: ③ Manages to explore small-town anomie through means and registers we don't always see. Its best scenes achieve unusual fusion with a teenage child's vantage.


---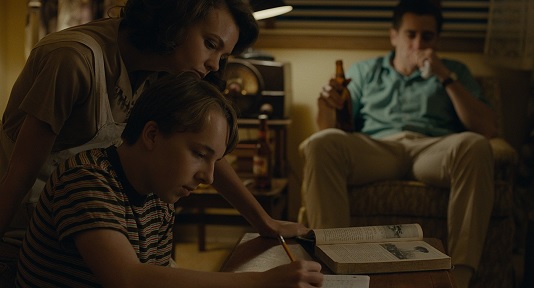 Photo © 2018 IFC Films


Not yet reviewed in full. Grade: B


---