The Lighthouse
First screened in October 2019
---
Director: Robert Eggers. Cast: Robert Pattinson, Willem Dafoe, Valeriia Karaman. Screenplay: Robert Eggers and Max Eggers.
---

Twitter Capsule: Sounds, images, actors in first half build compelling case. Steadily diminishes, backing itself into silly corners.

VOR: ④ Sonically, photographically, topographically, idiomatically, this is bold, fresh stuff, until it embraces stale ideas of story, theme, style.


---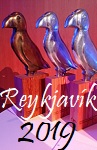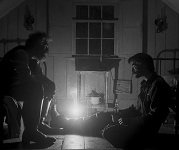 Photo © 2019 A24


Not yet reviewed in full. Grade: B–


---
---